Issue A023 of 29 September 2002



Conference: Exploring Malta's Prehistoric Temple Culture

25, 26, 27, September 2003 at the DePorres Cultural Center in Sliema, Malta

Website: http://www.otsf.org/EMPTC-conference.html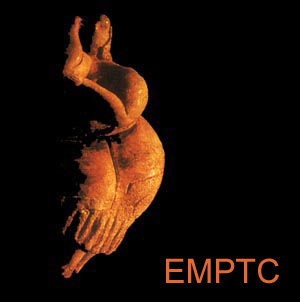 The purpose of the conference is to encourage a broad examination of the megalithic monuments and related artifacts of Malta and Gozo from a variety of fields of research. The goal is to fill some of the gaps in understanding who these amazing prehistoric people were and what happened to them. It is further suggested that relationships between various aspects of the Maltese material and the antiquity of other regions may reveal pattern and association.
The EMPTC conference will provide a meeting place for professionals and scholars from a variety of disciplines including Archaeology and Anthropology, History and Prehistory, the Physical and Social Sciences, Mythology and Folklore, Philosophy and Religion. The intent is to facilitate multi-disciplinary exchange of studies as focused on a common interest: identifying and understanding the Neolithic "Temple Culture" of the Maltese Islands.
There has been a tendency to assume that the (Neolithic Maltese) islands were completely isolated, apart from the import of a few raw materials. It is high time that a more balanced assessment, under the headings architectural, religious and commercial, should be attempted. (David Trump)
Scheduled EMPTC Speakers Include: Anthony Bonanno, Richard England, Caroline Malone, John Robb, Richard Rudgley, Simon Stoddart, David Trump, Robert H. Tykot
Sample topics so far proposed: 
- Human-induced change in the environment and landscape of Malta in the Neolithic
- Alignments along the main axes at Mnajdra temples: astronomical observatory
- Application of scientific techniques to determine trade connections, chronology
  diet and subsistence adaptations
- Prehistoric Maltese Death ritual: lessons from the Brochtorff Circle at Xaghra
- Malta, the Mediterranean and the role of prehistoric art
- Maltese oversea contacts in the Temple Period
- The creative process of involvement of modern man with an ancestral past: Carnac, Stonehenge, Malta
Some sessions will be open for non-participating observers or spectators.
For more information contact the conference organizers at EMPTC@aol.com or The OTS Foundation, P.O. Box 17166, Sarasota, FL 34276 USA -- FAX: 941 918-0265.
The 6000 year-old seal from Giannitsa
Early in 2002, Greek archaeologists found a stone seal that dates to the 5th millennium BCE. The seal was found in a Neolithic settlement near Giannitsa, Macedonia, Greece and it measures 2.5 by 5.5 cm. It is inscribed with three rows of lineal symbols. This finding along with the wooden tablet from Kastoria raise new questions about the use of writing systems in the Balkans. These symbols might have developed independently from their 3000 BCE counterparts in the Ancient Near East.
Ancient Iolkos in Dimini?
Greek archaeologist Vasiliki Adrymy-Sismany has excavated a Mycenaean settlement in the area of Dimini (Magnesia prefecture, Thessaly, Greece). Mycenaean Dimini flourished during the 14th and the 13th c. BCE. Excavations have reveled a 5,000 square meter area that includes the foundations of houses as well as two palatial type (megaron) constructions. The settlement is divided into two sections by a 4.5 m. main street that runs through it. The finding include bathtubs in the houses along with a sewage system. Warehouses in Megaron A included stone molds for the making of jewelry and tools, clay vases and figurines, bronze jewelry and weapons. In Megaron B archaeologists unearthed a big clay altar, clay human-like and animal-like figurines, an ostracon (a piece of clay) inscribed in Linear B and vases of various types.
Ms Adrymy-Sismany has a theory that Mycenaean Dimini might be identified as legendary Iolkos, the town where Jason and the Argonauts set out from for their travel north.
The Kerameikos Kouros
Recent (April 2002) excavations in the Kerameikos (the ancient Athenian cemetery) brought to light a kouros that dates to the middle of the 6th c. BCE. The 2.20 m. tall statue is missing its left arm and leg and has its right leg mutilated. Also, the archaeologists unearthed a marble lion and a sphinx, both works of the 6th c. BCE.

Back to Cover